Enjoy better golf with our professional golf coaching
---
Golf lessons are available at Temple Golf Club with Head PGA Professional Michael Whitby, PGA Professional Michael Upcott and Assistant PGA Professional Vlad Marshall. Our state-of-the-art Swing Studio is located in the Pro Shop, giving every golfer the opportunity to get instant feedback on their game and equipment and take lessons. Why not book to play one of the five American courses available on the simulator either on your own or with a group of friends?
Why Coaching?
We're passionate about helping you play better golf.
Every golfer enjoys the game more when they're hitting good shots and playing well. This is our mission for you.
Think back to your last few rounds and try to pinpoint an area that cost you shots…
Maybe, you had too many three-putts as a result of poor distance control? Or did you miss too many fairways to the right meaning you had to chip out sideways? It could be that you play well in practice rounds with your friends but struggle to replicate that in competitions?
Through our experiences in the game and our PGA education, we appreciate that every golfer is different. That's why we offer a range of lessons and packages to suit everyone.
Lessons will cover:
Golf Fundamentals
Swing Basics
Short Game
Long Game
Course Management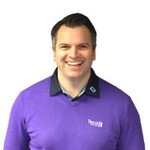 Michael Whitby - Head PGA Professional
Michael Whitby, the PGA Professional at Temple, has built a recognised teaching academy which provides coaching to golfers of all abilities and ages. Michael believes that understanding your own game is vital on the road to success and no matter what your handicap, he will be able to offer you advice and assistance to improve your game. Michael's teaching philosophy is based on positivity and he aims to build on the good elements of your game using his extensive knowledge and the most advanced video analysis software to help you become a better player. Michael has experience coaching men and women and recently one of his female pupils reduced her handicap from 36 to 18 in one season, winning a county award in the process. Michael has a very good reputation for coaching youngsters, from the age of 4 upwards. Clubs are provided and juniors are subject to preferential rates.
---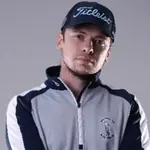 Vlad Marshall - Assistant PGA Professional
Vlad Marshall recently fully qualified as a PGA Professional. He is an avid student of the game and is determined to help people of all levels play better golf. Vlad's teaching philosophy is based on increasing awareness and understanding of the pupils own game. This reduces confusion, and busts myths that make players overthink. Take advantage of Vlad's extensive knowledge and experience in custom fitting and club repair, as he is on site nearly every day, ready to help members and visitors. Vlad is currently running Junior Coaching every Saturday and Sunday morning, and coaching players of all ages and abilities seven days a week.
---
Michael Upcott - PGA Professional
Bio coming soon…
---