Equipment
Visual tech or plain white?
---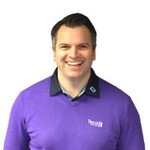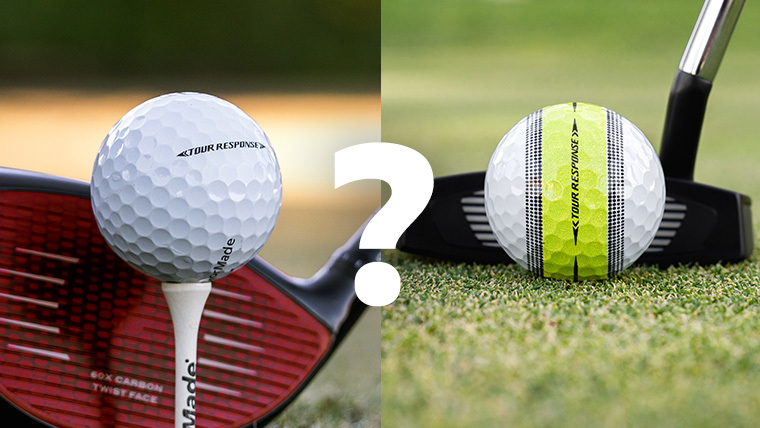 Golf balls are an incredibly personal part of your game. Think about it, It's the one piece of equipment your eyes are always fixed on from tee to green.
By and large, you can tell if you've pulled off a good shot or not just from the feel of the impact when you hit the ball.
There are good golfers, golfers wanting to get better at the game, and golf balls for players of both categories. If you're a consistent single figure handicap player, you'll be taking advantage of all the latest premium balls have to offer. But if you're looking to lower your handicap, the confidence-inspiring soft feel of game-improvement balls will help you get achieve your goals.
One golf ball trend that we're currently seeing dominate the market is the use of colourful visual tech balls. These balls can come in a variety of colours, from red, to blue, to green. TaylorMade makes incredible golf balls that use this technology, such as the Tour Response balls. So why should you play with a ball that makes use of modern visual tech?
The aesthetic appeal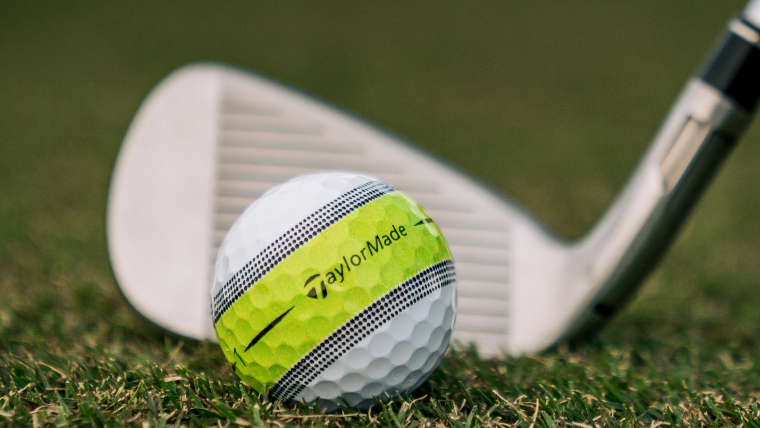 One of the first thing you'll notice when you initially take in the Tour Response golf ball is the unconventional green stripe that takes up a central third of the of the ball's surface.
If you look further, you'll notice that four lines of dotted shapes line each side of the stripe. The TaylorMade brand name as well as a black line are stamped onto the stripe.
The ball comes in a variety of colours, including red, blue, orange, and the popular lime green. You may have never seen a golf ball quite like this before, but there's a reason for the design besides novelty.
Alignment made easy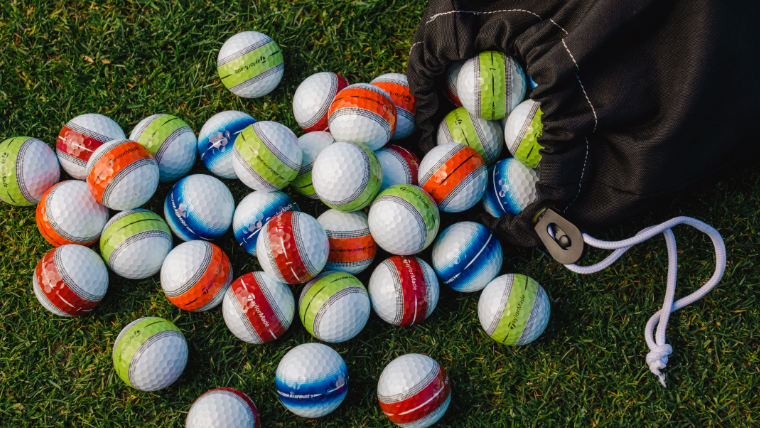 TaylorMade has one question for you when you play with the Tour Response golf balls, how do you use your stripe? The idea behind the central colourful stripe is that it becomes the perfect alignment aid to help you line up your putts when you're on the green.
There's nothing more upsetting than having a birdie putt lined up only to hit it way past the hole or have it fall short. Besides hitting it too long or short, we've all been there where we've hit a ball the perfect pace but it's ended up stopping a foot to the right or left of the hole.
So, ask yourself this, how much time do you put into lining up your putt? We focus a lot on getting the feel and pace right but we can often overlook making sure we're pointing our putter in the perfect direction.
The stripe on these balls provides the perfect alignment aid so you can point your ball towards the exact path you'd like it to travel. Then once you've established the pace and feel, you can commit to your shot knowing you're putting on the correct line. Once you play with one of these, you'll never want to try putting any differently!
Extra visibility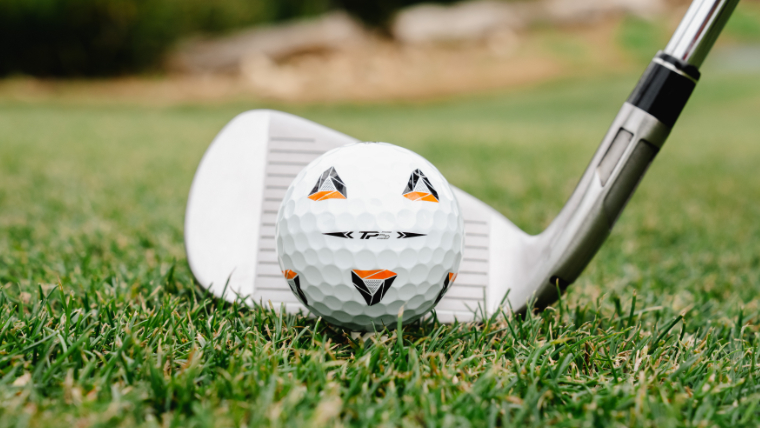 TaylorMade have also used visual tech in their range of TP5 balls, including the TP5 Pix 2.0. While the Tour Response has a green stripe that runs the length of the ball, this one features a clearpath alignment system.
The ball features specifically placed triangles that are two sides black with one side being orange. When you study the ball further, you'll notice that the orange sides mark a line through the center of the ball.
This clever alignment aid provides you with a visible line to study your putt with and the multi-coloured graphics improve your visibility when standing over the ball.
Both these golf balls also inject some colour and personality into your golf game. It can get a bit monotonous at times always playing with a white golf ball, so why not tee up something that looks and feels a little bit more special?
If you're thinking about using a new golf ball or you're not sure if your current ball of choice is the right one for your game, we're available in the pro shop and ready to help point you in the right direction. We have plenty of stock in, and will no doubt find a kind that suits your tastes.