Equipment
Don't fat your wedges in winter
---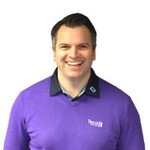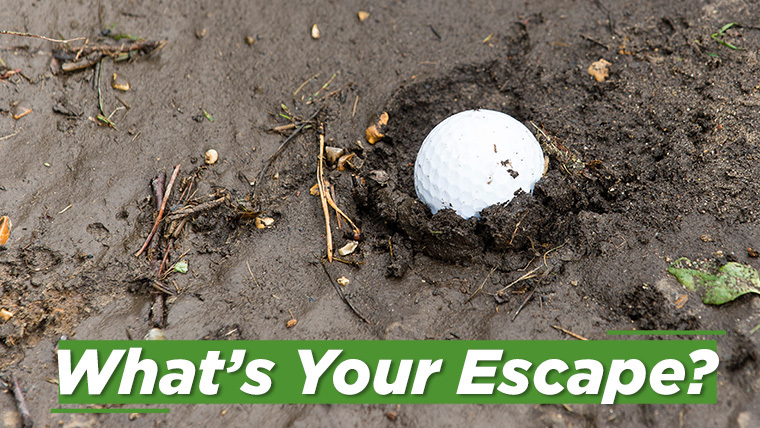 Winter golf can be a bit of a change from the warm summer conditions. It's colder, somewhat darker, but feels incredible when you overcome the elements.
One of the more challenging aspects of playing golf at this time of year is chipping. The ground can be much softer, making it hard to maintain a consistent feel and connection with the ball.
We want you going into the winter with a positive attitude, so today we're covering how to avoid fatting wedges and escape difficult lies.
The soft winter ground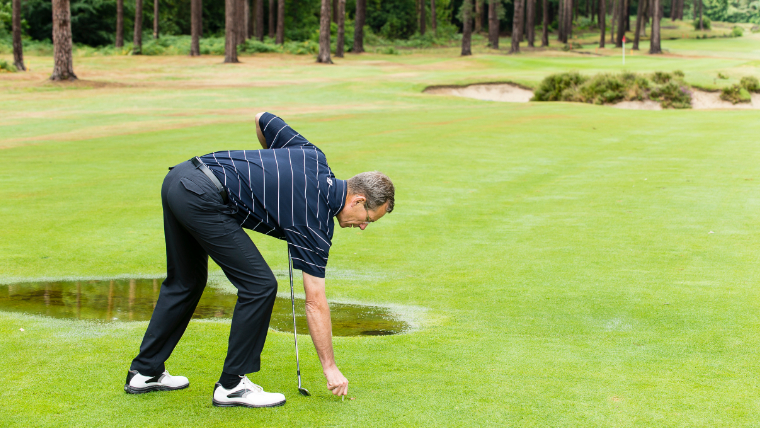 Throughout the spring and summer, there's more sunlight during the day, and the warmer temperatures mean you can play in short sleeves and shorts. Not only do you need to wrap up warm and add an umbrella to your bag in winter, but the conditions get more demanding too.
In autumn, the colder temperatures and rainfall cause the ground to get a lot softer. These factors can make muddy lies an inevitable part of winter golf, and the more golfers walking the course, the more the ground can get impacted.
This can make it a real challenge to make great contact with the ground. It's imperative that we hit the back of the ball when chipping, which can be difficult to achieve when the ball is in a poor lie.
How to escape a winter lie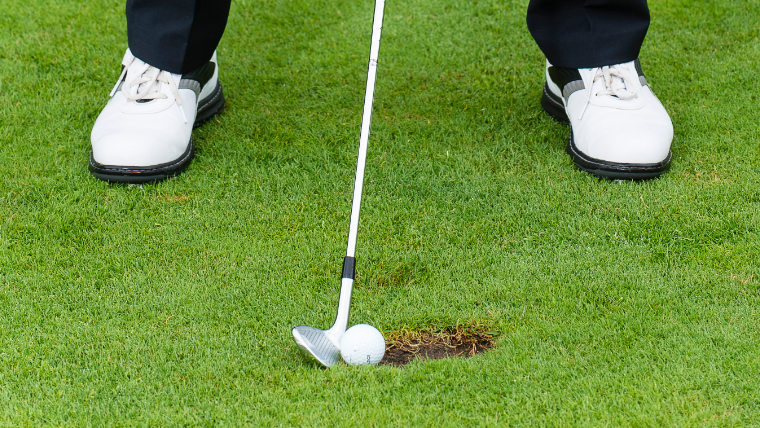 Given the severity of the winter conditions, it's quite probable you'll end up trying to hit your ball out of a tricky lie. It's annoying and disappointing when you find your ball in a poor lie after a decent shot, but approaching your shot with a positive attitude is the first step to escaping it.
When considering your options, take note of the kindest route back into play. If you go for glory and try to hit an extravagant shot, the chances are you're not going to pull off a glorious strike.
Picture your shot coming to a stop before a green that's guarded by a bunker, and upon closer inspection, your ball has come to rest in a bad spot. You can either let fly at the ball and try to hit a brilliant flop shot to land the ball by the flag, or you can opt for a more conservative approach that might not land you right by the hole but you'll have a greater chance of pulling off successfully.
When hitting out of a horrible lie, it's important that your clubhead is fully lined up with your intended escape route. If the ball is really buried, apply more pressure to your forward foot in your stance to apply more power. Keep your backswing compact and accelerate through the ball to punch it out.
How bounce affects turf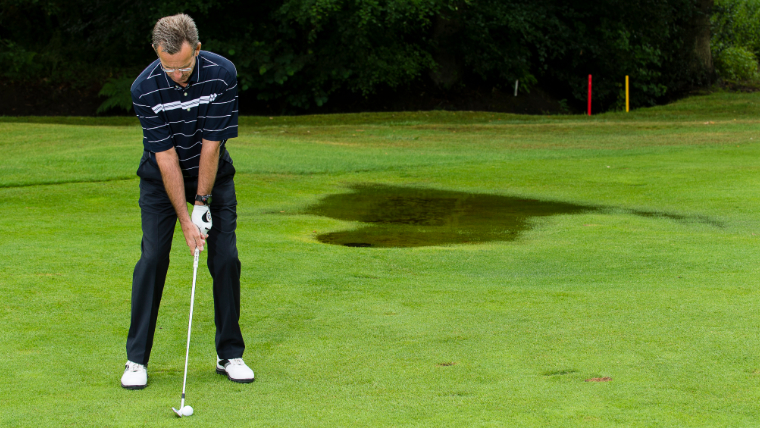 Striking your wedges in the winter is a whole different experience. Your ball will not run on as it would in summer, instead it may well stop dead after a bounce or two. This allows us to hit the ball more directly at the target without having to worry about the ball running off the green.
Your bounce angle affects the kind of chip shot you'll produce. If your angle of attack is very open, you'll hit a high-lofted flop shot. If your angle of attack is closed, you'll hit more of a chip and run.
While low bounce wedges are better for skilled players that can make ideal shots in firm conditions, higher bounce wedges are great for the softer conditions you'll find in winter when you take a greater divot.
Cleveland wedges
When it comes to finding the right wedge to keep you chipping happily through winter, Cleveland has a whole host of high-quality clubs. They feel amazing to chip with, and heading out on the course with these wedges in your bag will give you a real boost of confidence.
The RTX 6 ZipCore wedge is Cleveland's flagship offering. When it comes to golf in the winter, its HydraZip face technology ensures maximum spin is maintained in all weather conditions. So, whether you're playing from the fairway, dense rough or wet sand, this wedge has you covered.
One thing we love about Cleveland's range is there is genuinely an offering for every level of golfer. For those golfers who play with cavity back irons - which is the majority of us - why not put a cavity back wedge in the bag too? In the CBX ZipCore wedges, you have exactly this and they're incredibly forgiving too!
If you're looking to upgrade your short game with some new wedges this month, come and have a chat with us in the pro shop. We'd be more than happy to consult you.