For 100 years, Temple Golf Club has provided both members and visitors with a world of unparalleled beauty, inspiration, and character.
The chalk downland course was designed by the 1887 and 1889 Open Champion Willie Park Junior and to this day the spirit of his 'inland links' course is maintained.
With stunning views over the Thames Valley and Chiltern Hills providing a picturesque backdrop for the challenging 18 holes of golf Temple offers, it's a perfect match for a passion for golf.
Whether you are visiting the with a view to playing the course or just having a browse at what is on offer.
With our comprehensive selection of golf products aimed to meet all levels of abilities and budgets, the Pro Shop is one of the best stocked in the area. It is also part of the largest buying group in the country and this significant advantage is reflected in the highly competitive pricing. You can always rely on knowledgeable, friendly and professional staff - and whilst there is never any compromise on quality, providing value for money is always our aim.
Lessons are tailored to understand how you want to refine your golf swing, improve your course management or develop your mental approach to the game.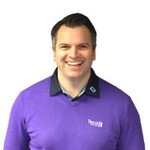 Michael Whitby - Head PGA Golf Professional
Michael Whitby, the PGA Professional at Temple, has built a recognised teaching academy which provides coaching to golfers of all abilities and ages. Michael believes that understanding your own game is vital on the road to success and no matter what your handicap, he will be able to offer you advice and assistance to improve your game.
Michael's teaching philosophy is based on positivity and he aims to build on the good elements of your game using his extensive knowledge and the most advance
---

PGA Assistant Professional
---